Character
Sith Order
Marauder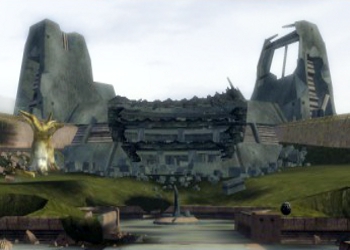 Dantooine as one person put it was once a world inhabited by the Jedi Order. It almost bathed in the Light of the Force. Sadly for Rowa, he was not privy to the name of this place given he was brought here blindfolded and the name was well hidden by the two Jedi who guard him. He had felt a strange wind call to him, and the words the Jedi Knight Inabe spoke to him were ringing in his ears as he followed the Jedi through the barren plains. The journey was quite quiet as the one known as Oren Zapan kept to the front. The other, a Pantoran whose name Rowa did not know, kept the rear. He couldn't help but betray a slight smirk.
They're careful, I'll give them that
. He thought for a moment before he noticed they were heading towards a strange alcove in the distance what it was he had no clue.
"What is this place?" he asked instinctively, his gaze shifting from their destination to the two Jedi on either side of him...
@TWD26
,
@Killa Ree
,
@Timmen
Continuing from
here