Active Member
SWRP Writer
Joined

Aug 29, 2014
Messages

1,651
Reaction score

605
Cha Atash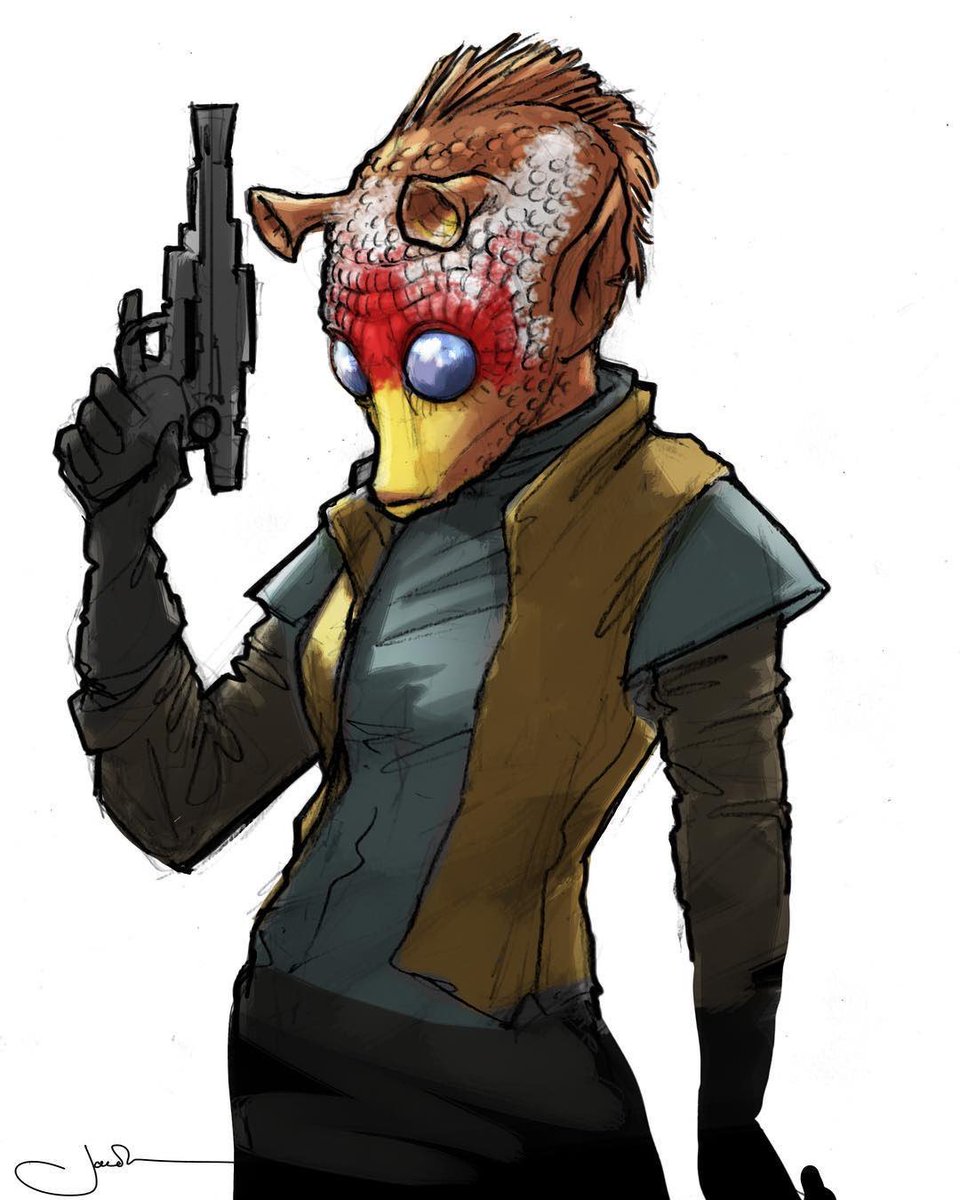 AGE
SPECIES
HEIGHT
WEIGHT
EYE COLOR
HAIR COLOR
HOMEWORLD
GENDER
FACTION
ROLE
FORCE SENSITIVITY
BIOGRAPHY
Cha was the heiress to the Atash Ranching Company on Taanab. It was one of the largest meat producing ranches in the entire galaxy and had assets on various worlds. Her father was known as the king of cattle to many and was a cruel owner of animals. Most Cattle never moved outside their tiny enclosure and were forced to feed constantly. This was the maximum efficiency to feed the galaxy the meat it wanted and he was the man to provide. The young Rodian was positioned to take over after her father and was his only child.

As a teenager, roughly 16-18 years of age, Cha joined SETA in secret behind her father's back. She refused to eat meat after seeing how their cattle were treated ever since she was younger. The group radicalized her after she decided to become a vegan in protest of her father. She would 'accidentally' leave the gates open for SETA to attack holdings her father owned. Eventually she was discovered and confronted. Cha killed her own father in a combination of self-defense and hatred. From there she made sure to destroy the company in any way she could.

In the decades since her father's death, she rose through the ranks of SETA to become Master of the Vegans. She is known as a viscous, merciless woman who will use violence as a solution even if animals can be saved peacefully. Her hatred for those who mistreat animals fuels her need to murder a farmer in his sleep rather than simply freeing his cattle. Much of the bad press this group receives can be directly tied to Cha.


Skills and Abilities
Blasters [****]
Stealth [****]
Animal Handling [***]
Diplomacy [**]