Sippin Tea in Yo Hood
SWRP Writer
Joined

Dec 1, 2015
Messages

8,350
Reaction score

3,951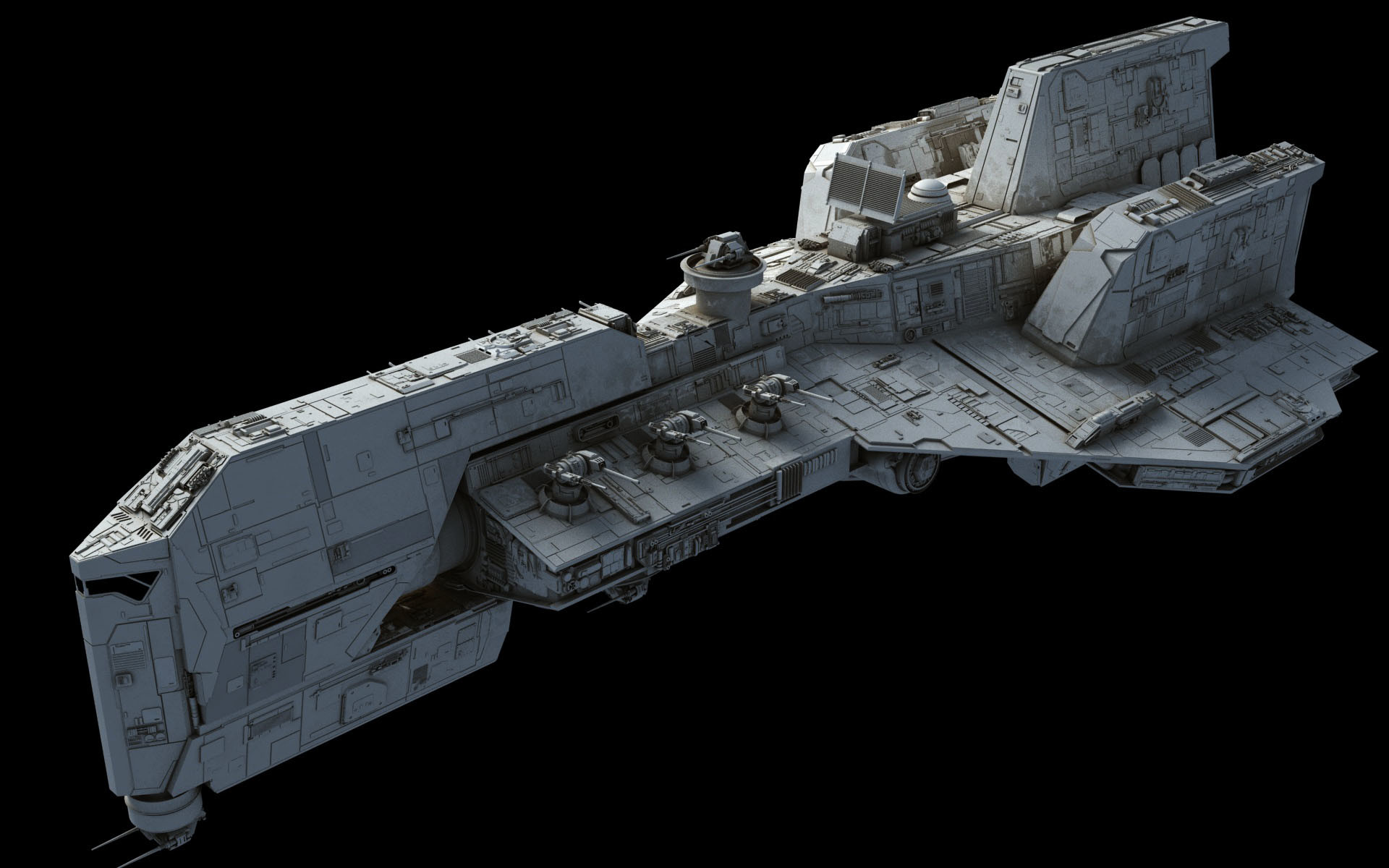 CRUSADER II-CLASS CORVETTE
AFFILIATION


Open market.

MANUFACTURER
Mandal Hypernautics.

CLASS
Corvette.

ROLE
Patrol
Anti-starfighter/bomber
Support craft.

COMPOSITION
Durasteel and transparisteel.

DIMENSIONS
Length - 120 meters.
CREW
5-25.
PASSENGER CAPACITY
100
CARGO CAPACITY
750 tons.
HANGAR CAPACITY
N/A.
CONSUMABLES
3 standard months.
SPEED/MANEUVERABILITY
The Crusader-class corvette has a top speed of 80 MGLT and has decent maneuvering characteristics.
ARMAMENT
3x dual light turbo laser turrets, 1x dorsal, 2x ventral.
6x dual light laser cannon turrets, 5x port, 5x starboard.
2x dual medium ion cannons, 1x port, 1x starboard
2x tractor beam projector, 1x port, 1x starboard.
EQUIPMENT
DESCRIPTION​
In the past few decades, some versions of the
Crusader
have been making their way into the hands of raiders, planetary defense forces and other groups though they bear some differences. Many might believe these ships to be modified
Crusader
corvettes when in truth they are the newest iteration by Mandal Hypernautics that only recently revisited their century old design. Because of this, the
Crusader II
design is recognized as the older Crusader model in any scans made by most ships since the newest model has yet to be added to many databases.
Several key differences are evident in the
Crusader II
. Firstly the engines and overall handling of the vessel has increased allowing it to be faster and more maneuverable than its fore bearers. The need for crew has also decreased as the systems have become easier to operate with fewer people. Perhaps most notably is the change in armament. Heavy turrets have been replaced with turbo lasers and there are fewer overall turrets to allow for the addition of two ion cannons. The preservation of goods and cargo over long distances may still be less than some corvettes but non-the less also has increased the hauling capabilities of the
Crusader II
design.
Over all this design is still capable of taking on small craft but the harder hitting weapon emplacements naturally have a harder time tracking faster and smaller vessels. That is because the
Crusader II
is more designed for engaging slower yet tougher targets like bomber wings and other capital sized craft. Like its predecessor, engagement tactics are also still the same hit and run tactics or be used as an escort for other ships rather than act alone.
LEGALITY​
Restricted.
Crusader II
-class corvettes are classified as capital ships under Galactic law, and possess heavy weapons. As such, civilian owners will require extra licensing to operate one legally, and will receive increased scrutiny by authorities.
INTENT​
To create a newer version of the previously submitted
Crusader corvette
that has a history in the expanded universe and add some flavor to the available capital ships. It also shows the change and difference that a century could have on a single design of ship. Based originally on the
Crusader class corvette
. Also I wanted to reintroduce Mandalmotors (or one of its associated companies) into the story for people to utilize. Also
more pictures for reference
RESTRICTIONS​
Crusader II
-class Corvettes are capital ships with powerful weapons, and capital ships cannot be owned or operated by individual characters. They can be acquired as a faction asset, or can be jointly owned by at least 3 player characters who work together regularly.