Character Profile
OOC

Where
Joined

Feb 26, 2022
Messages

248
Reaction score

198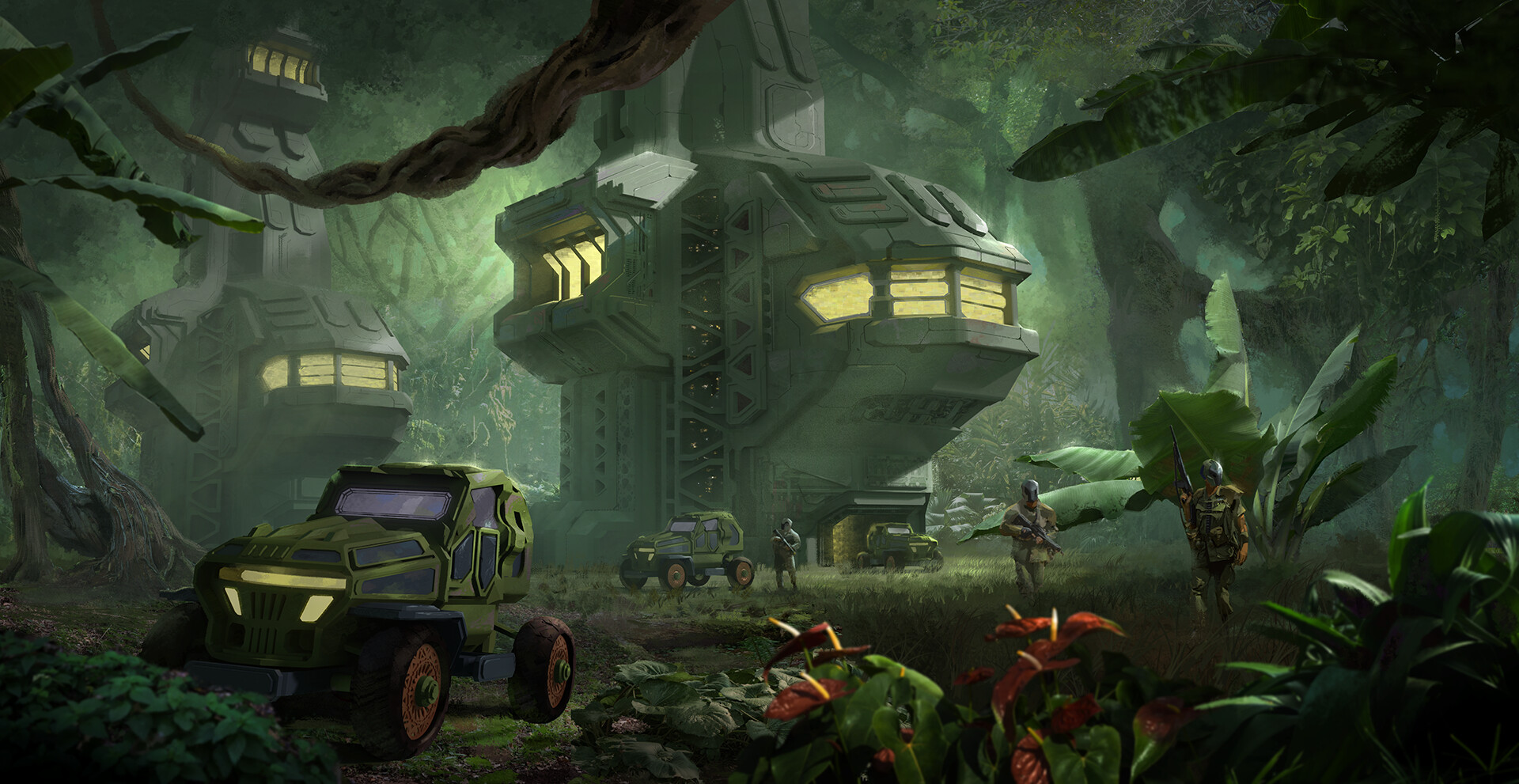 Kowak | 1500 Hours
​
Gainful Employment

The Zygerrian slavers have a small base located somewhere on the planet. Our mission here is two-fold, find their base and kill the slavers, every last one you can find. Secondly, free their slaves and convince them to join us. Offer them food, lodging, and credits for their work. 2

-4 Player Characters

,

Self DMed

.

1. @Grace Zann

2. @HK 24

3.

4.

5.

​
​
Grace stood aboard the bridge of the Consortium's
Crusader-Class Corvette
, stolen not long ago from imperial impound. A crew of thirty Pyke allies worked the ships controls and weapon systems, while another ten of them waited for a ground assault. Along with their crew aboard the corvette, four
StarViper-class Attack Platforms
had come along to assist, each piloted by one of the Zann Consortium's mercenaries. The small syndicate had brought every last gun they had with them, arming up all their foot soldiers with T-0M E-Guns. They were planning to hit the Zygerrians hard, and destroy their slaving operation in one fell swoop.
Grace would broadcast a message via commlink to all their nearby allies,
"Thank you all for coming to assist us in this operation. If we are successful, then the Five Syndicates will grow ever stronger... The plan is simple, the Zygerrians have no idea we're coming. We'll make an attack run with our ships to eliminate any vehicles they have first, then we'll land to clean up the rabble. Between the Pykes and my mercenaries, we have twenty-four soldiers armed with repeaters, not much compared to the size of their forces but we do have superior weaponry."
She would take a look back to a pair of Pyke crewmen carring a heavy metal create toward the loading area of the ship... That was how they were going to win.
"When boots hit the ground, our goal will be to free their slaves. We have plenty of extra blasters in the cargo hold of the corvette, send them that way to be armed."
With that, she would end the broadcast, and slowly their ships would enter the atmosphere of the jungle world. It was a fairly bright and cloudless evening, so they would certainly be spotted quickly. As they drew, Grace would see a small number of
YV-865
Aurore-class
freighter
docked a short distance from the main base. Destroying their methods of escape would be priority number one.
"Concentrate all firepower on those docked freighters! They'll have a much harder time dealing with us when they have no ships..."
A pair of Pykes would give the woman a nod, kicking off the battle with a volley of shots from their Heavy laser cannons and blowing one of the parked vessels to ribbons.
@HK 24