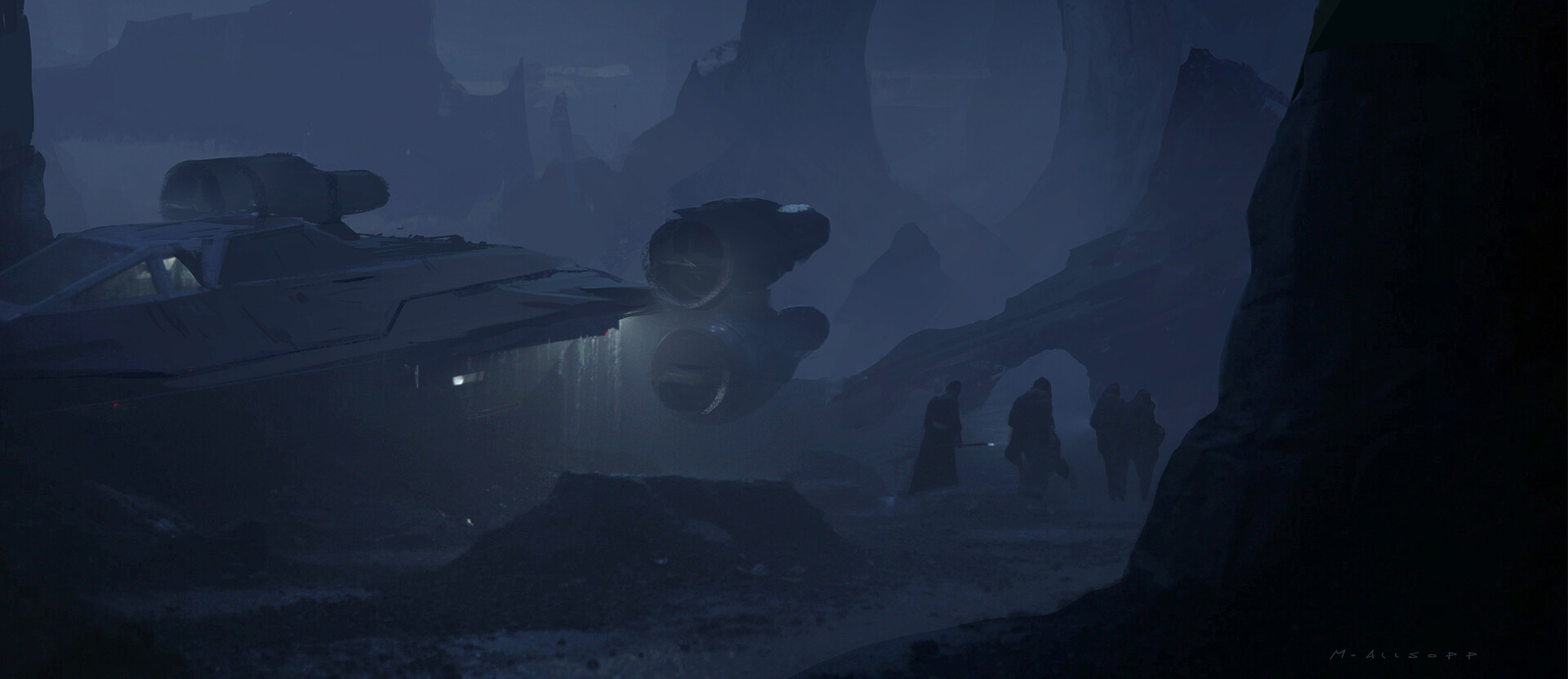 The moment that the
imperial shuttle
dropped out of hyper space and began it's descent towards the surface of Rishi's moon. The communications suit of the shuttle began to receive a strange burst transmission. A feat near impossible, since the last known inhabitants of this moon were a clone troopers well over a hundred years ago.
"Sir, your orders ?"
The Imperial pilot questioned.
Asher rose from his seat in the passenger compartment where he had been meditating. Or rather trying to. His detested space flight, really any flight. It was not the flying itself. Rather, it was the enclosed space. It was a prison cell all over again. Opening the sealed door to the cockpit area. The half-Sephi stepped to inspect the sound. It was a signal or code that made no sense.
"Take us in Lieutenant, find a suitable landing area for our ship and the waiting troop transport."
Asher's voice commanded with the mechanized voice of his helmet. The Sith Champion would then return to the passenger area to prepare. Mostly his partner.
At the request of his Master, the half-Sephi had brought with him one of her apprentice. The reasoning for this seemed to be that it would give the Acolyte experience learning from another and Asher experience in teaching. Already she was proving to be a stronger Master then those of his days as a Jedi. The two Sith would find the source of this signal and deal with it. One way or another. The
transport
carried to men and machines necessary to rebuilt the outpost once established on the moon during the Clone Wars.
"Landing in ten seconds Sir...'s. LZ is three clicks out from the signal"
The pilot called back over the shipboard comms.
"Understood."
Asher replied before looking toward the Firrerroian,
"Wodan, yes? Are you ready?"

@Braden
Last edited: