NPC Moderator
Story Moderator
Joined

Dec 3, 2011
Messages

1,236
Reaction score

55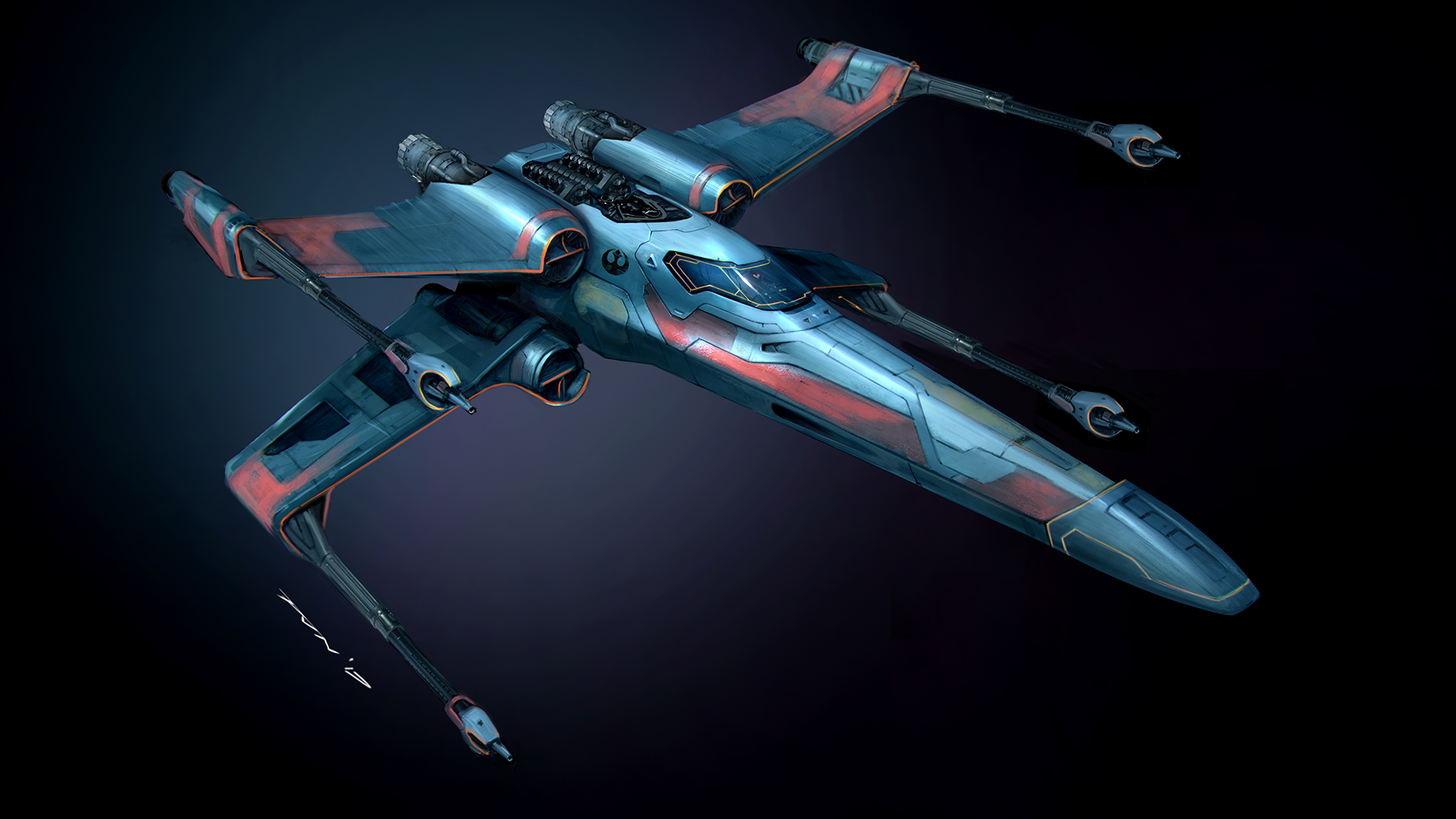 Modified T-70 X-Wing"

Blaz

Blue

"
AFFILIATION


Hannibal Grayza

MANUFACTURER
Incom-FreiTek.

CLASS
Starfighter.

ROLE
Aerospace superiority starfighter

COMPOSITION
Titanium and transparisteel

DIMENSIONS
Length - 12.5 meters.


CREW
1 pilot, 1
astromech
.
PASSENGER CAPACITY
N/A
CARGO CAPACITY
100 kilograms.
HANGAR CAPACITY
N/A
CONSUMABLES
1 standard week
SPEED/MANEUVERABILITY
The T-70 X-Wing has a top speed of 110 MGLT and has decent maneuvering characteristics.
ARMAMENT
4x medium laser cannon.
1x dual-tube warhead launcher, 8x projectile in magazine.
1x ventral anti-personnel repeating blaster turret.
EQUIPMENT
DESCRIPTION​
A T-70 model X-wing Hannibal purchased from a scrapyard, it has undergone heavy rebuilding and modifications to become the hot rod it is today. Named after an obscure reference, but more importantly the custom red and blue paint job, the BlazBlue has ended up a very pretty flying metal death trap. Many of the original body panels were completely replaced with custom pieces, the thrusters were built up, the primary engine replaced entirely with a higher end model, and just about every internal was moved around in some fashion. The cockpit is the most obvious difference, a more enclosed design made up for by sensor screens, complete with a stylishly tinted front panel and red outline. While the ship is certainly painted, the outer panels are actually anodized titanium, making the outer layer of the metal itself the same color to result in that smooth, flashy sheen. Due to all the engine and thruster reworking, the ship sounds less like a classic X-wing and a lot more like one of the old ARC-170s made famous during the Clone Wars.
While it works just fine as a standard T-70, style aside, what really makes it different are the less legal modifications. Both hyperdrive and thrusters have de-limiters on them linked to toggle systems, and a fusial afterburner was added for that additional burst of speed. None of these are particularly safe, but that's certainly not stopping him from using them if he feels the need.
Sometimes, a person just has to go fast.
LEGALITY​
Restricted. T-70 X-Wings are starfighters, and are subject to extra licensing requirements and increased scrutiny by authorities, and this particular one has some modifications that could get some attention if used in the wrong places.
INTENT​
To give Hannibal a flashy modified ship that fits his character, for use when he has the need. The need for the speed.
Last edited: