Joined

Dec 24, 2017
Messages

3,278
Reaction score

2,030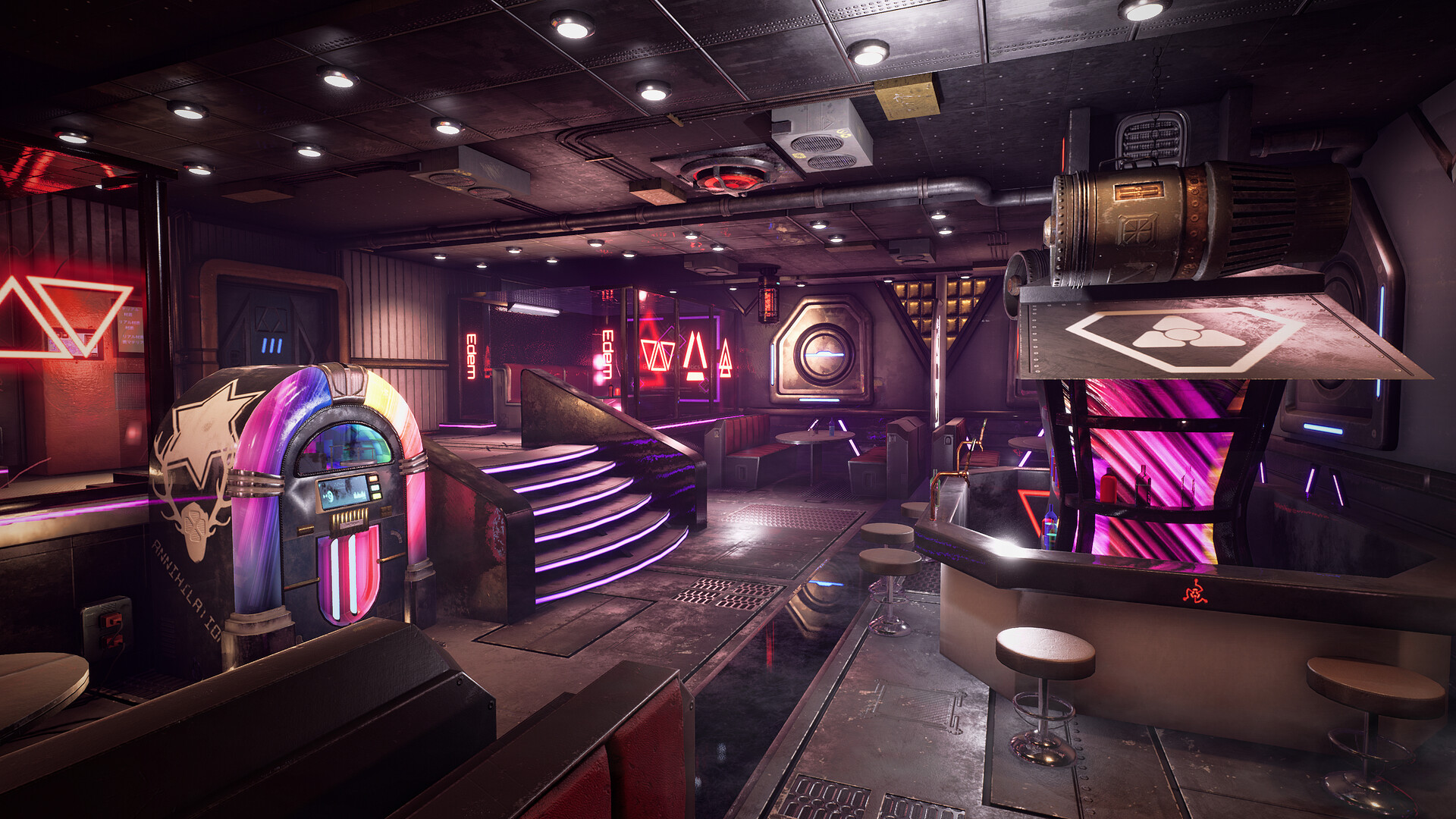 The Daedalus
is a large civilian ship that acts as mobile trading outpost and a community in itself, and the ship is stationed close to Hutt space, and not quite in it due to concerns with AMS. They don't need infected coming onboard their ship with the virus after all.
The Daedalus
is still as open as it was (with security precautions of course) and with the big Hutt Ball game going on the people onboard are watching.
Even outsiders are getting in on the fun, as the bar is already starting to fill with the game about to start. The bar is well stocked with a big variety of drinks, from the finest exotic imports to the most foul drinks to grace the galaxy.
The bar would be staffed by two Twi'lek females, twins. there would be
Crisp-E-O Donut
droids serving as waiters as well as coffee & donut providers. There would be exotic alien & near-human dancers of all genders on the other side and plenty of booths.
There would be plenty of view screens across the area, all displays are going to be showing live footage of the Huttball game.
OOC: Open to everyone! Socialize, mingle, and have fun!