Active Member
SWRP Supporter
SWRP Writer
Joined

Apr 18, 2015
Messages

3,217
Reaction score

1,782
LEVIK KARN​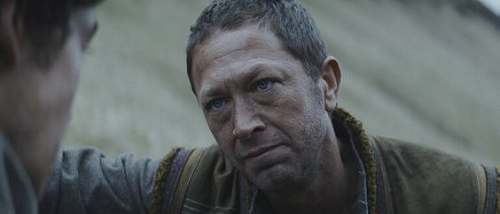 [ IMPERIAL FILE ]
Born on Eriadu in 123 ABY to spaceport mechanic Davik Karn and factory assistent Meera Karn (neé Lorso), Levik joined the Eriadu Military Academy at sixteen and underwent proper training. First in the Eriadu Navy onboard the ESS Sandoval and then in the army of what would become the Sith Empire where he was delegated to the Imperial Defense Force. Due to a first disciplinary strike in 145 ABY he was then relegated to the Imperial Peacekeepers of the Imperial Security Bureau.

He has been stationed as a lieutenant on the planet Taris since 147 ABY. Lieutenant Karn has requested a promotion twice, but it has been denied due to his disciplinary record concerning excessive consummation of alcoholic beverages and an outspoken opinion regarding the Imperial hierarchy. It is rumored -though unconfirmed by the local ISB office- that the lieutenant has ties to local gangs on the planet.

Due to exemplary performance during the expulsion of the Sith Order from the Empire, Levik Karn was promoted to Commander in 156 ABY, replacing his former superior on Taris who had to commit himself to re-indoctrination on Raxus. A year later, in 157 ABY, he bought a sizeable amount of shares in Systech Corporation and informed the Imperial Security Bureau conform regulations. He declared that it was an investment in his eventual retirement.

After a terror attack on Raxus in the same year, it quickly became clear that Commander Karn was the intended target and while detained his previous post on Taris experienced a large upkick in crime, which convinced the new acting-commander that he had perhaps been protecting a large criminal element on the planet.​
EQUIPMENT
POSSESSIONS
Last edited: