Professional Human
SWRP Writer
Joined

Nov 26, 2019
Messages

313
Reaction score

231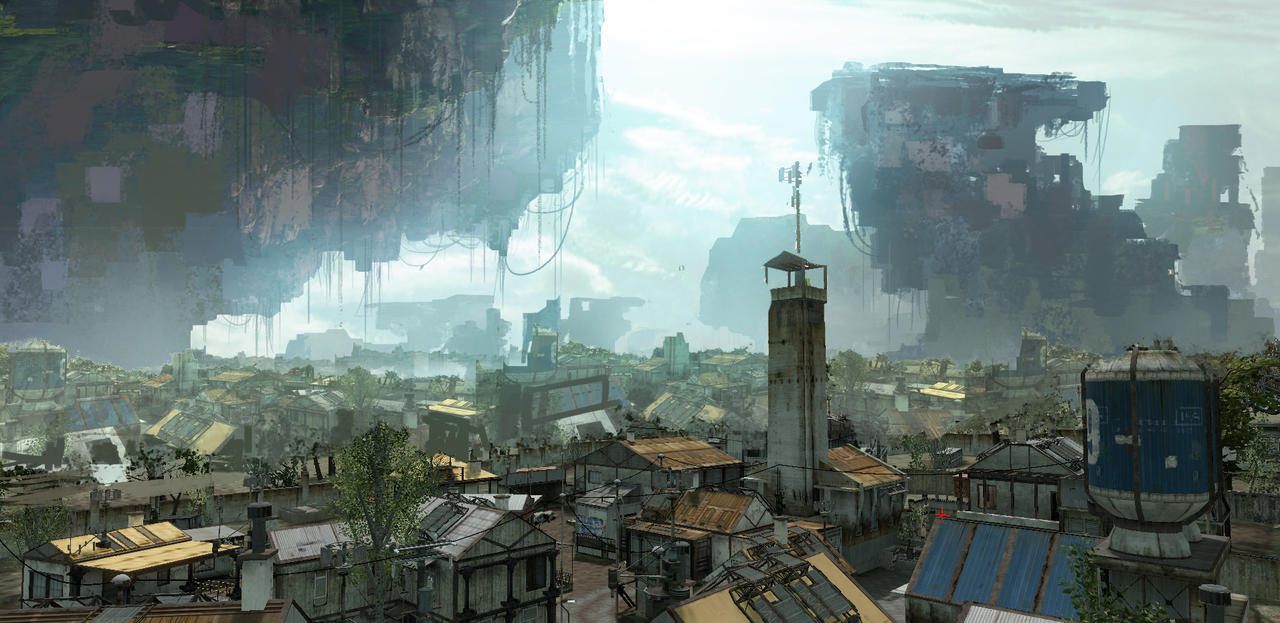 ​
Pyre, Terminus Systems
2183, Six Weeks after the Battle of the Citadel
Aspiration Colony
If Zol didn't know better, he would have thought Pyre was already at war. Aspiration wasn't a particularly large town, but it was just as busy as a Liveship. Colonists from all across the planet had swarmed the de facto capital to help build up defenses for the expected invasion from their bloodthirsty neighbors. The militia was a hodgepodge of all different groups. Some wore uniforms, others didn't. Quality of firearms and munitions varied. Some looked to be professionally trained, others simple farmers with assault rifles. But none of them looked afraid. There was something inspiring about that. Every single one of these soldiers seemed ready to fight tooth and nail for their home, whether they had any chance of survival or not. The air in the capital was chaotic, but purposeful. They were certainly living up to their stubborn reputation.
They were living up to their reputation of being suspicious of outsiders as well. Being a Quarian Zol was used to the occasional dirty look, but here everyone seemed to be singling him out as some kind of foe. Well, he had just got off the boat. They might have seen him as some kind of infiltrator. He had seen non-human colonists here as well, but they seemed mainly to be Turian, more respectable perhaps. And then there were the most recent arrivals. The archeologists and scientists, all kinds of intellectuals from across the galaxy. Not colonists but tourists, they were interested solely in the ruins outside the city. The locals did not like them one bit, no matter what species they were. And they didn't mind saying it. Some minor brawls had broken out at pubs and the places where they were staying, a few arrests. Bu things hadn't gotten worse than that. Yet. Zol wondered why the Magistrate would allow them access at all, but then, perhaps the colony's elected leader hoped the Council being so close at hand would dissuade the Terminus warlords from attacking.
For his part Zol tried not to think about the politics. Pyre had survived this long; he was sure they'd do just fine. His mission here was fairly simple. Gain access to the dig site, find some promising piece of technology and get out. The idea of stealing weighed on his conscience somewhat, but his first duty was to the welfare of the Migrant Fleet. Besides, this stuff didn't really belong to the colonists either. The people who created it, the only people who really had a claim to it, were long dead.
The young Quarian had talked to the locals that were actually willing to speak with him. The dig site was about sixteen miles outside the city, cordoned off from the general population. Only certified officials were being allowed access. That gave him the hope that he might be able to sneak his way in. There was a rail station leading to the dig site where peoples' digital IDs were being checked before being allowed onboard. It was simple enough for Zol to put together a fake ID, now all he had to do was sell the lie.
As he approached the militiaman guarding the checkpoint, he immediately received a curious look.
"Can I help you?"
The human asked with bemusement. The young Quarian stood up straight and tried to put on the most formal voice he could.
"Kasin'Kaasul vas Rayya. I'm here to study the alien ruins."
The human raised an eyebrow.
"A Quarian? Here to study the ruins?"
He asked skeptically.
"The Magistrate wanted a tech specialist on hand."
Zol answered, still feigning confidence and candor. Luckily his mask made him difficult to read. He was sweating bullets.
"And there are no tech specialists better than the Quarians. If you want to call him…"
"I think I will."
The militiaman replied.
"One moment."
He turned to start making a call on a nearby console. Zol acted quickly, holding his hands behind his back as he accessed his omni-tool. A moment later the screen on the guard's console went blue.
"God dammit…"
He muttered as he slapped the side of the machine.
"Nothing on this planet works…"
"Is this going to take long?"
Zol asked, pretending to be annoyed. He nodded to the line forming behind him. The militiaman looked between him, the console and the growing crowd. He still seemed reluctant to let him pass. The Quarian swallowed nervously.
Please let this work…
@Catbert
@Charndley
@Minuteman75
@Topher Ridge
@Die Shize
@Lydeck