A Kid from Space
SWRP Writer
Joined

Oct 18, 2020
Messages

183
Reaction score

186
Selene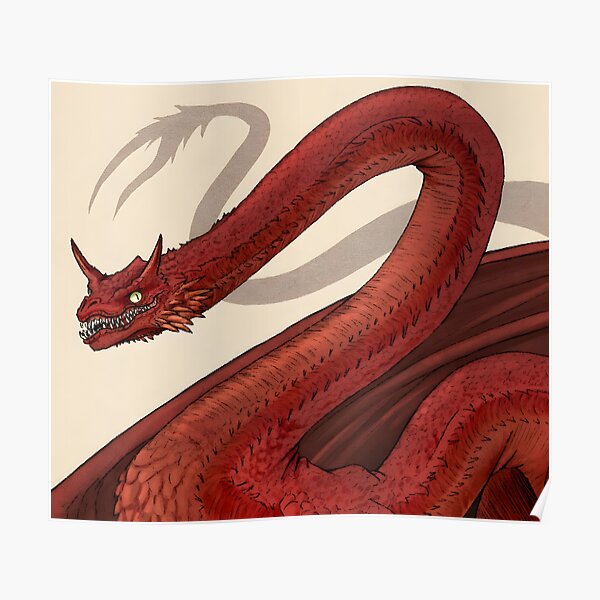 NAME


► Selene [seh-leh-nay]


AGE

► 1 year old


SPECIES


► Arkanian Dragon


EYE COLOR


► Yellow


SCALE COLOR


► Red


WINGSPAN


► 65cm


GENDER


► Female


FACTION


► Jedi Order


OWNER/COMPANION


► Arctus Friers


Bought as an egg by an impulsive Arctus from a zoologist-slash-merchant, Selene holds true to her specie's temperamental nature. She is extremely protective of Arctus, seeing the Jedi as more of her parent rather than her handler, and would often snarl and hiss at anyone - even his friends and colleagues - whenever she deems them getting too close to him for her liking. Still, she was still young for this behavior to be curbed, something Arctus endeavors to do so as not to unintentionally endanger those around him.

Selene's physique is serpentine, further accentuated by her long neck and slender frame. She 'speaks' through shrill shrieks and high-pitched, guttural chirping unlike her brethren's typical growls and roars. Yellow, bug-eyed gaze often survey people and her surroundings with suspicion, rows of sharp teeth always on display in an intimidating manner. However, Selene is often torn between a cat- and dog-like behavior, the former when it came to people close to her "parent" and the latter towards Arctus himself. She is not capable of breathing fire nor is she showing signs of producing her flames yet. However, she already is a capable flier and would often hunt for her own food even without her companion's guidance.

Selene answers not just to her name, but also to a variety of nicknames Arctus calls her with, some she regards as insults (with Arctus getting scratched and/or nipped as a result) and others as signs of affection.