The Mistress of Mofu
SWRP Supporter
SWRP Writer
Joined

Aug 19, 2023
Messages

40
Reaction score

71
Sleek's Shinies
Motto

_____

Call me or screw it up yerself.​
| | |
| --- | --- |
| Location | Nar Shaddaa |
| Type | Handyman business |
| Owner | Yoshiko "Sleek" Ryder |
| Status | Active |
Assets

__

In-store hangar
Warehouse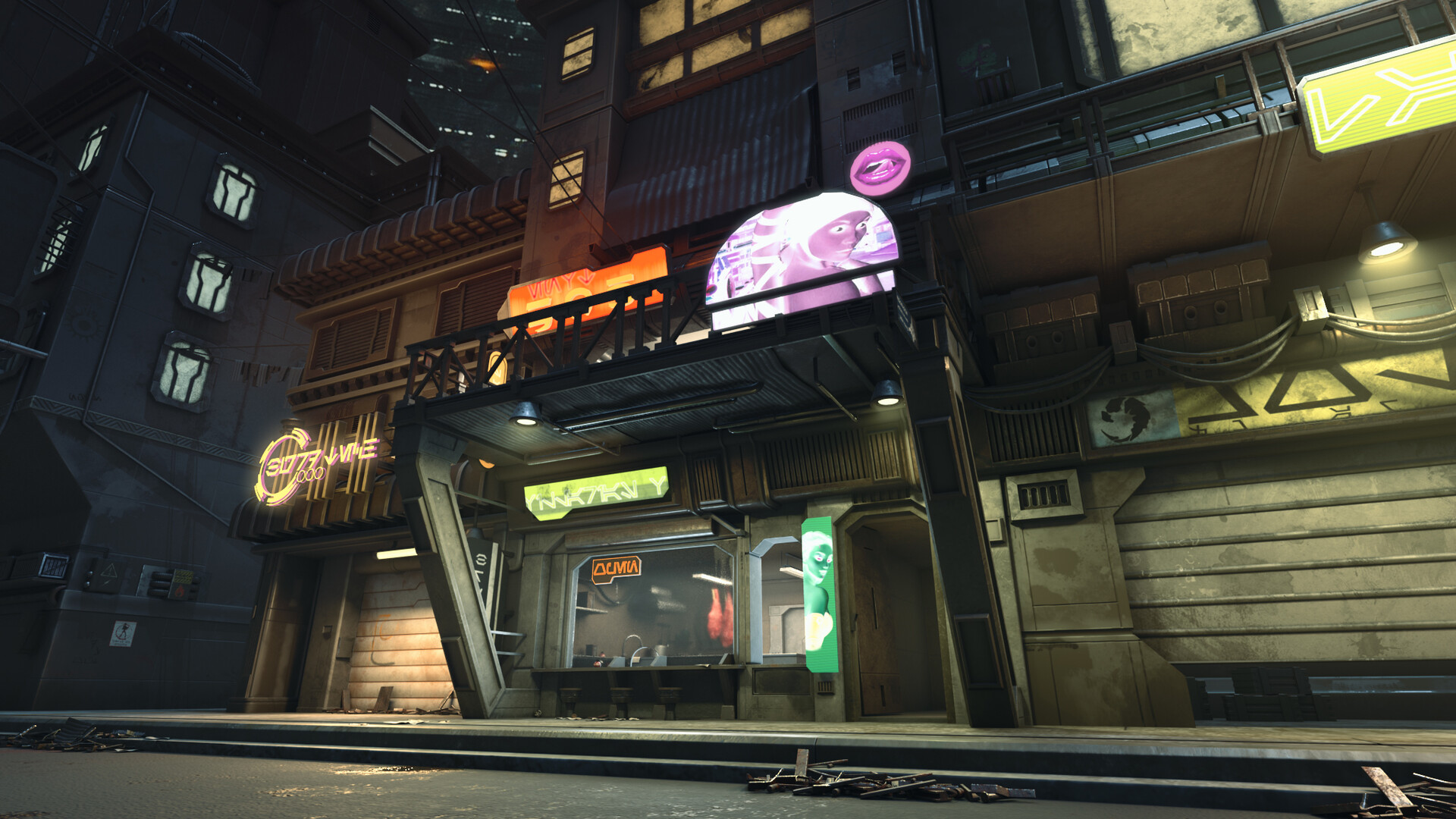 Sleek's Shinies
was a droid, equipment, and starship repair shop that dealt in parts components and provided illicit, underground services such as fencing and credit laundering. Founded and led by a
Fiani
woman named "Sleek," the shop was reputable for giving reasonable prices and exceptional service.
Background
Most of the time, Sleek's Shinies was known to provide droid, equipment, and starship repair. However, Sleek's Shinies offered many other services, from salvaging to laundering illicit goods. It owned a hangar large enough for most ships, a warehouse, and various high- and low-tech equipment for any repairs someone may need for old and new models of equipment and technology.
Sleek's Shinies had a positive reputation in Nar Shaddaa for its tendency to provide quality repair and restoration services for what many considered low prices. Its salvaged and refurbished droids and equipment sold in-store were also popularly received for the quality and care of the handiwork. It was also the go-to place for all parts or components unavailable or discontinued on the modern galactic market.
The business had a simple principle: low-spending repeat customers were more profitable than high-spending one-time customers. As such, it never sought to fleece its customers or make them spend exorbitant amounts of credits, opting for a more affordable—albeit still marked-up—price range than other competitors on the planet.
Off the records, Sleek's Shinies provided numerous criminal services, including trade-based and credit-based laundering, smuggling, and trafficking. However, it had a strict, well-known policy to refuse to participate in the slave trade.
Notable members
---
Intention: to provide a write-up and point of reference for Sleek's shop when talking about it both in- and out-of-character.
Last edited: