Joined

Jan 2, 2019
Messages

125
Reaction score

21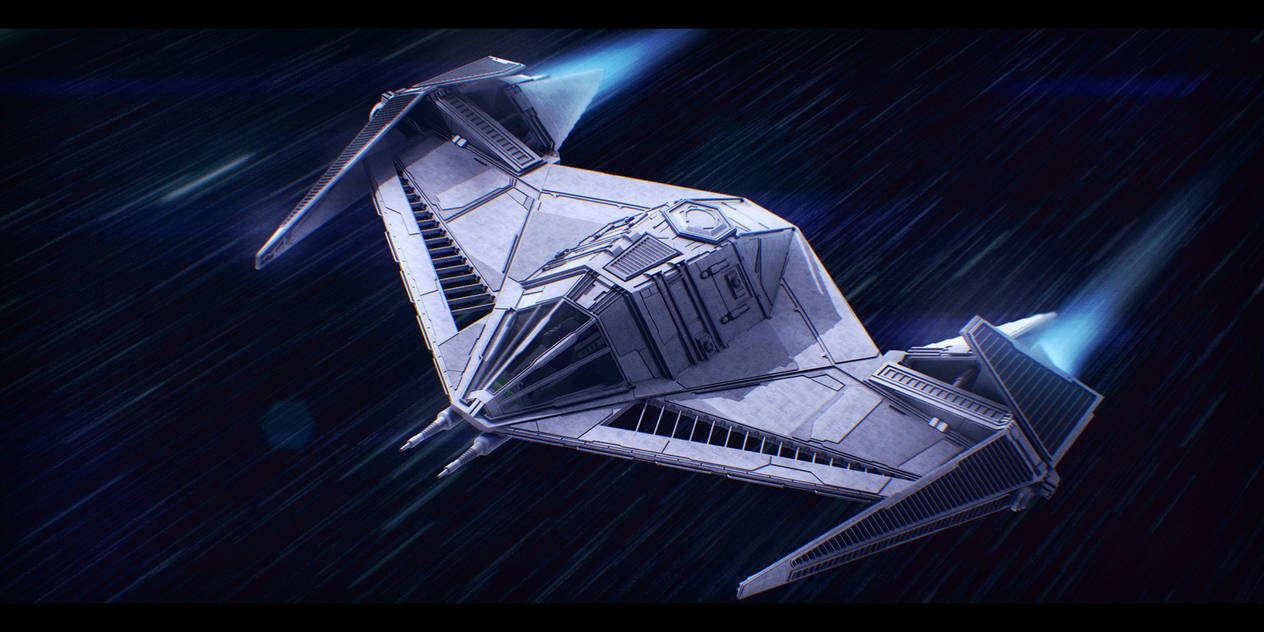 TIE Legionare
AFFILIATION
Open market.

MANUFACTURER
Tri-Dalin Engineering Corp.

CLASS
Starfighter.

ROLE
Multi-role starfighter.

COMPOSITION
Titanium and transparisteel.

DIMENSIONS
Length - 9 meters.
CREW
1 Pilot.
PASSENGER CAPACITY
N/A
CARGO CAPACITY
85 Kilograms.
HANGAR CAPACITY
N/A.
CONSUMABLES
1 standard week.
SPEED/MANEUVERABILITY
The TIE Legionare has a top speed of 100 MGLT and has average maneuvering characteristics.
ARMAMENT
2x light laser cannon.
2x light ion cannon.
1x concussion missile launcher, 2x missile in magazine.
EQUIPMENT
DESCRIPTION
Towards the end of the Empire and the start of the First and Final Orders, one of the Imperial higher ups commissioned research into a new type of Imperial fighter. This Sub-Admiral in particular, was amazed at the maneuverability and flight capabilities of the Rebel A-Wing. He put his engineers to the test to create something that could possibly counter this versatile ship. The Legionare was born, on paper anyway. The project was put on the front line for production shortly after the Rebels had pushed their way into the TIE production planets cutting off the supply of the well known and cheap models. Only a few hundred of the Legionares were made before the project was scrubbed and archived, only to be brought out of archives and sent to a mysterious and top secret producer who solely made starfighters for the Emperor and the later known Final Order.
The Final Order produced these in the hundreds to fit their various new star destroyers and other carriers.
The Legionare is equipped with two light laser cannons and two light Ion cannons as well as a light deflector screen generator and a class 2 hyperdrive. Since the ship was often supported and carried in large ships, the hyperdrive was often not needed, and many models were made without hyperdrives, but to make them more versatile, the main plans and most of the models had their hyperdrives intact.
Unfortunately, due to the destruction of most of the First and Final Order, most of these did not see time past the great destruction. Those that you see around the galaxy were most likely salvaged from near full destruction.
LEGALITY
Restricted. TIE Legionares are starfighters and are subject to extra licensing requirements and increased scrutiny by authorities.
INTENT
Creating a low-end starfighter of the Imperial decent for a salvaging thread to possibly multiple threads in the future.
CREDIT
This is a Re-Skin of the
R-41 Starchasers
, previously created by the
Time Bot
and I appreciate the hard work in creating the original.
ADVANCED TECH
No. Though they do have ion weapons, TIE Legionares are very old and have a number of shortcomings. There are no special requirements to buy, steal or otherwise acquire one.
Last edited: