Death and Love
SWRP Writer
SWRP Supporter
Joined

Jan 10, 2021
Messages

86
Reaction score

37
Xeno Brogroo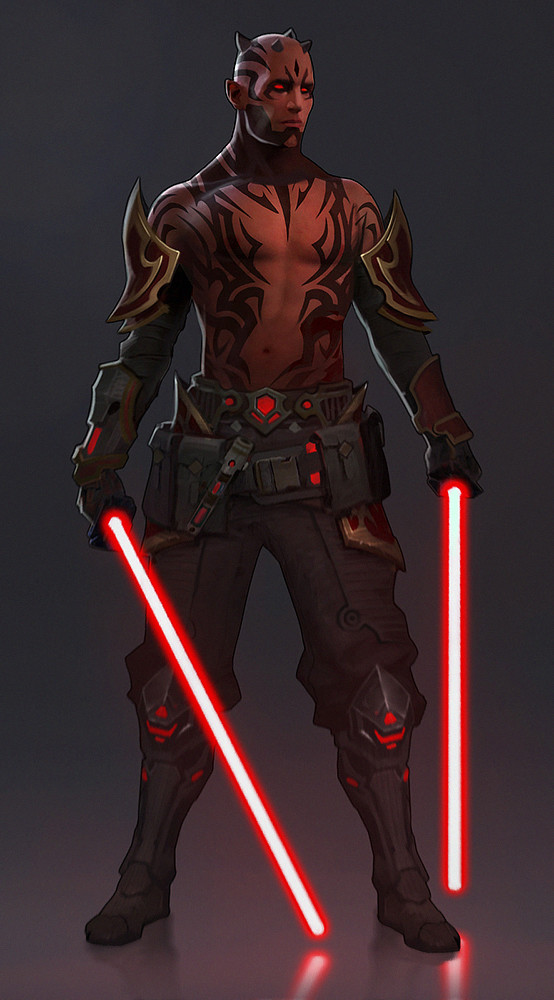 AGE
► 22
SPECIES
► Zabrak
HEIGHT
► 6'2
WEIGHT
► 205
EYE COLOR
► Sith Yellow
HAIR COLOR
► Horns
HOMEWORLD
► Dathomir
GENDER
► Male
FACTION
► Sith
RANK
► Marauder
FORCE SENSITIVITY
► Yes, trained well

BIOGRAPHY


Xeno, who was once known as Brogroo, was born and raised on Dathomir within a small village. His people were great warriors. He himself was only really proficient in defensive tactics. He discovered he force sensitive when he had been arguing with another Zabrak, he became so angry he let his anger grow and he had a burst of force energy shoot out at the other person. He thought it was cool. Others feared him and made him of high standing within his group. Women desired him, men feared him.

This was the case until a group of sith came to the village. He resisted their forces until one spared his life when she could've killed him. She decide to take him under her wing, he agreed. He agreed in the sense he wanted to be more powerful than her but he also noticed her beauty. He had never been with another species before. He desired it ever so badly. He trained with her for some time and became far more powerful than before. She dubbed him Xeno. Now his only task is to defeat the foes of the sith.

His training continued with his new master. She had taught him many things through the force and with his own physical abilities. He had made allies out of a few other Sith. Once he had finished his training as an acolyte, he was given a well earned promotion to the status of Marauder. These achievements he had met were seen with great honor.



Skills

Mind Manipulation, Force Lightning, Force Choke, and common force abilities.




Personality
Xeno can be harsh to many strangers. He doesn't look to make friends or even enemies. He does what he can to benefit the Sith Order, and himself and the ones close to him. Anger is his most common emotion.
Equipment
+ 1 utility belt
+ 2 lightsabers
+ 1 DL-44

Last edited: